Knitting, Kittens & Cats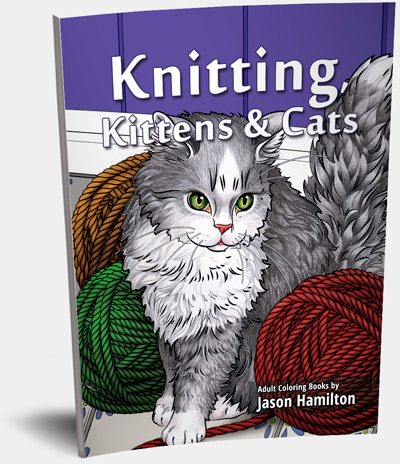 Also available on
Amazon.ca
,
Amazon.co.uk
Knittin' kittens! At least they think they can knit. What's more tempting for a cat than a scarf or sock still on the needles? A ball of yarn is a ball of fun, quickly unwound and tangled into a mess.
In addition to the 24 original illustrations, the book contains bonus images in 4x6" that you can color and frame.
Want to show off your colored artwork? Tag your posts with #KnittingKittensAndCats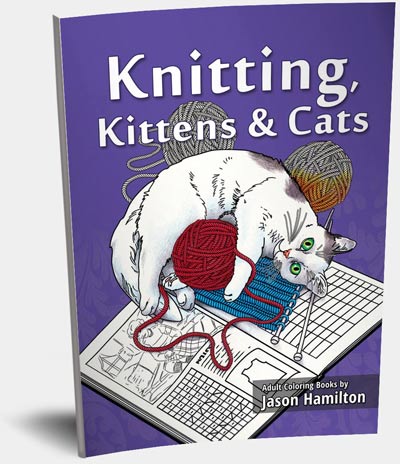 Knitting, Kittens & Cats has previously been available with a limited edition cover. Limited edition is no longer for sale.