Coloring fair skin
This is a skin coloring tutorial using the Italian woman from my book, Color Me Beautiful, Women of the World.
If you'd like to follow along with this tutorial, these are the Prismacolor colored pencils that I used:
Cream PC914
Beige PC997
Nectar PC1092
Sienna Brown PC945
Mahogany Red PC1029
Chestnut PC1091
Chocolate PC1082
Dark Umber PC947
Green Ocre PC1091
Mineral Orange PC1033
Sky Blue Light PC1081
Ultramarine PC902
I also used these colored pencils:
Rose Art Cerise
Crayola White
Crayola Golden Yellow
Inktense Poppy Red (not shown)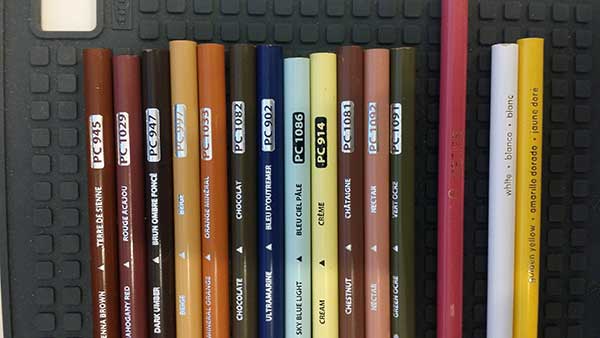 I lightly colored the face and lips with Nectar, which is very close to a flesh color. I applied the color more heavily around the eyes, sides of the face, and shadows on the neck. I didn't bring the color all the way to the line on the left side of the face, in order to show a bit of reflected light.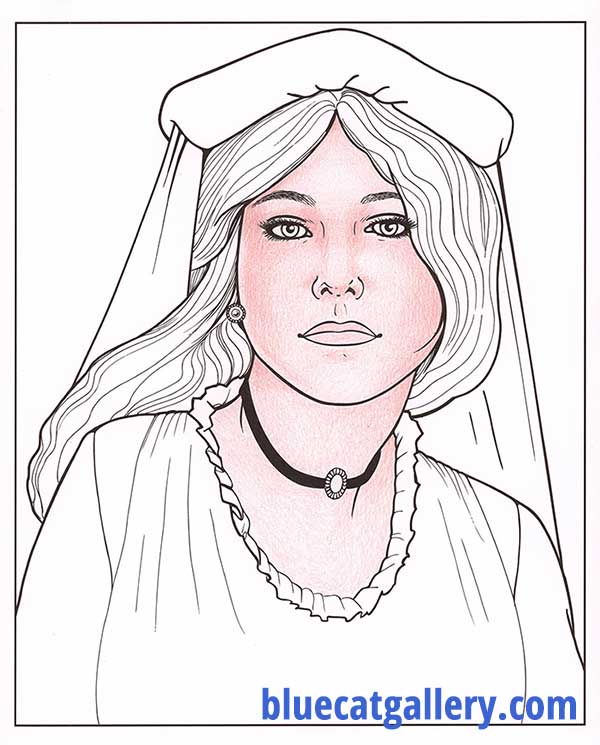 A light layer of creme tones down the red in her skintone.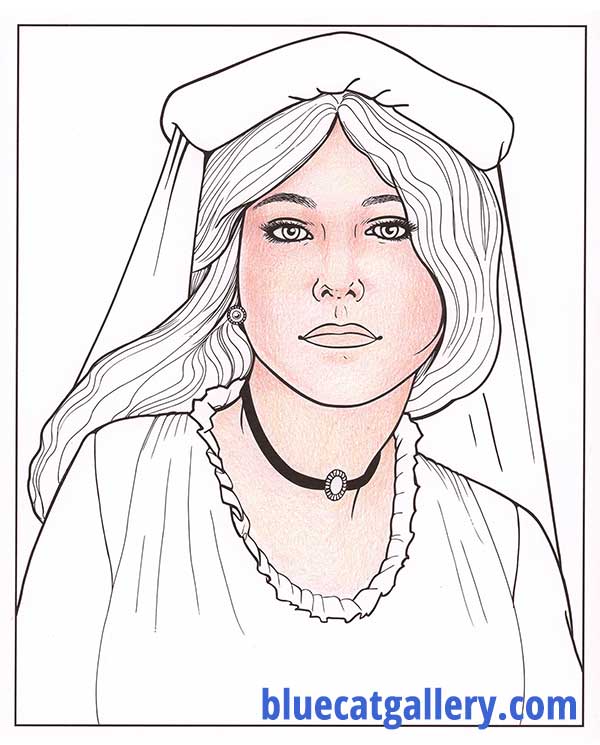 I used Mahogany Red to deepen all areas of shadow and start working blush into her cheeks, nose, and hairline.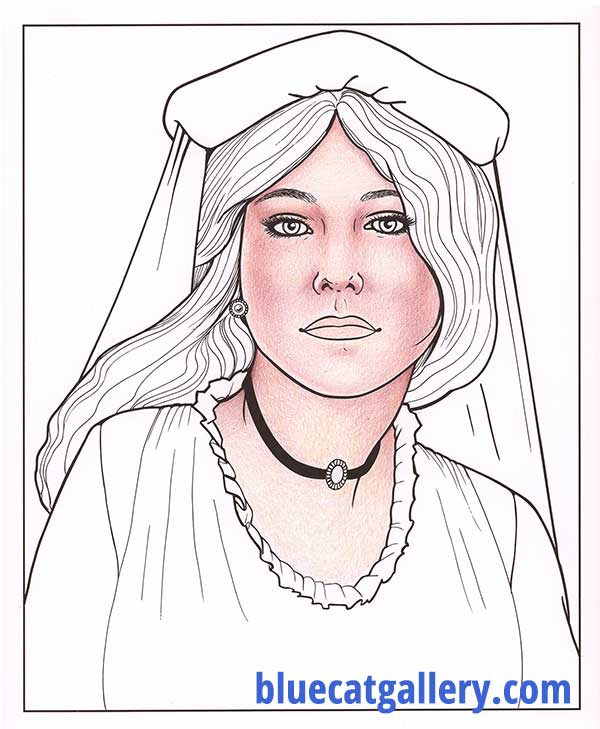 This is the scary part because this stage never looks right. I start layering the browns to show more contour. The upper lip, eye socket, chin, around and under the nose and cheeks are building color and shadow.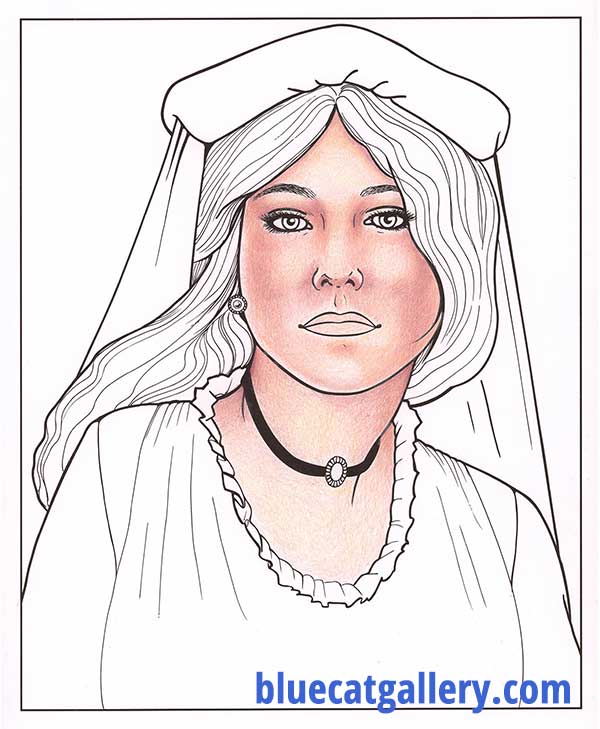 Even the skin tone by using Beige as a blender stick. This will smooth over both the dark and light areas. I used just a touch of white to highlight over the lip, tip of the nose, the bone over her eye, and around her eye, and blended that with Beige.
Scary time again. Deepen your shadows with dark browns and greens. Because everything else is white this will look unnaturally dark.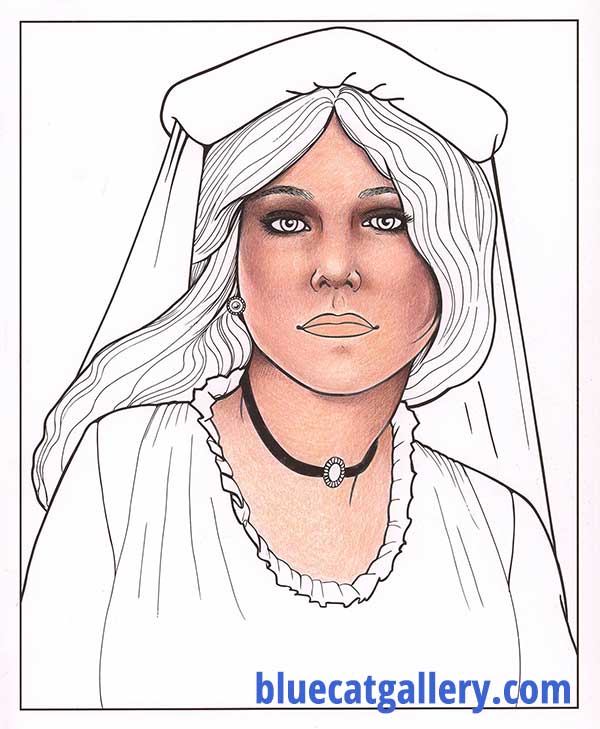 Color her eyes. I use blue, light brown, and pink on the whites of her eyes, and brown and yellow on the iris. Lips get a touch of Mineral Orange blended with Beige.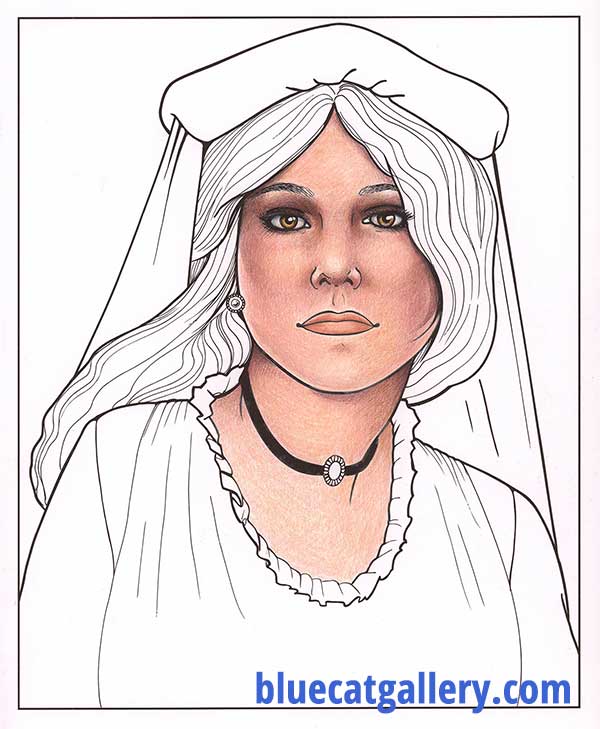 I went over her hair with Dark Umber. I use long strokes going into the shiny areas, and then deepen the color in the shadow areas.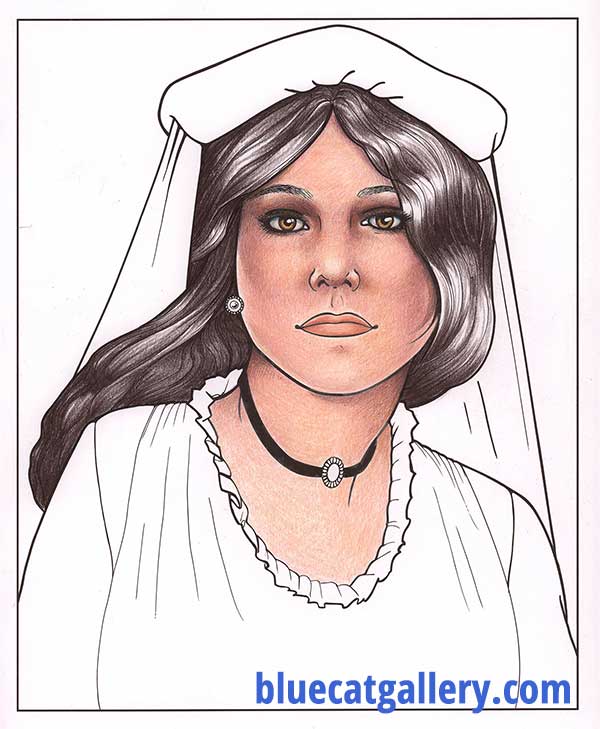 Hair is never just one color, unless it's by Clairol. Hair is thousands of little, well, hairs... that each vary just a bit in depth and tone of color and shadows and highlights. I added Chocolate and Sienna Brown.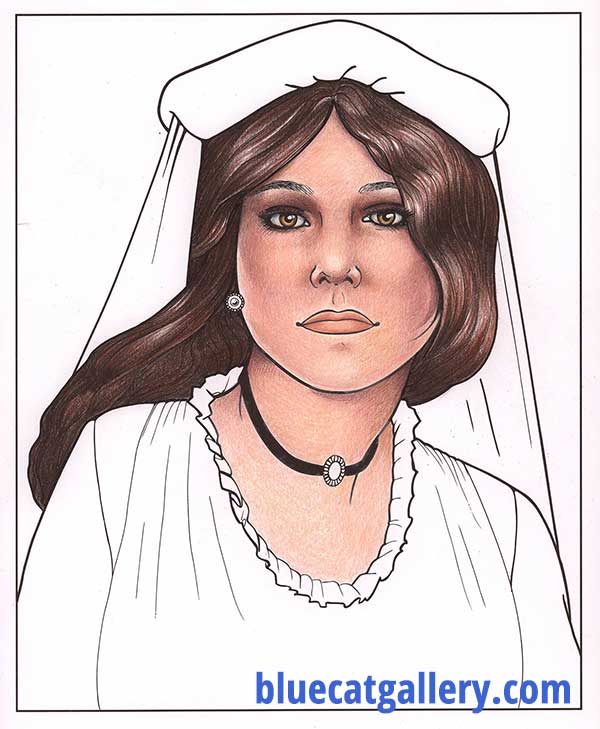 I colored her headdress (Inktense Poppy Red) her dress (Prisma Ultramarine) and added Sky Blue Light and grey (sorry forgot which one I used... looks like a medium cool grey) for her blouse and sleeves, as well as the jewelry and background colors. On final inspection her hair was lackluster so I went over it with Sienna Brown to add red highlights. You can't see it here but I really like to add fine lines of metallic gold gel pen to hair, and to the iris of eyes to make them sparkle. I used a touch of RoseArt Cerise on her lips and her cheeks to bring them out a bit more as well.

... and that's it!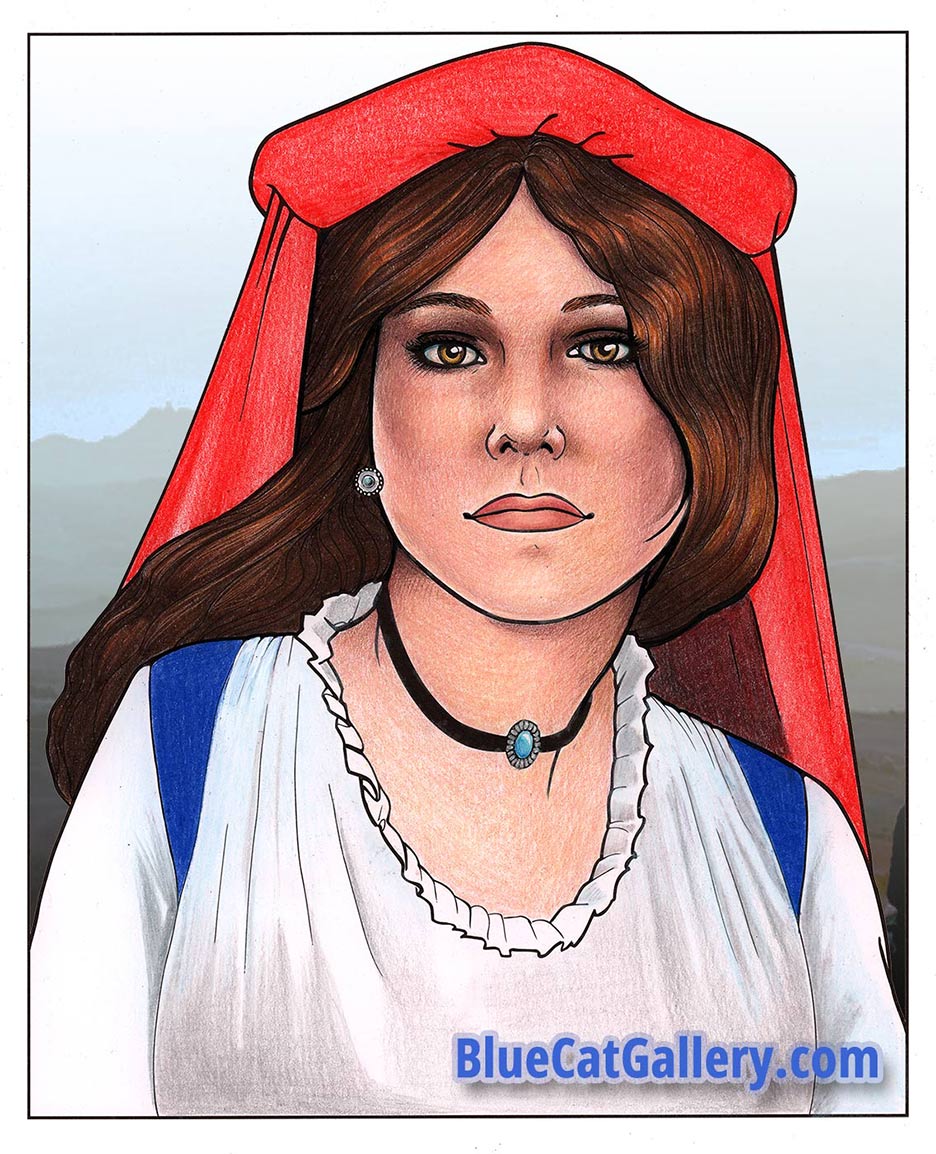 If you are interested in trying your hand coloring, you can visit my gallery page to download a free sample and print it, or buy my book from Amazon.